200W Lightweight Folding Briefcase Solar MPPT PV Charging Kit
Portable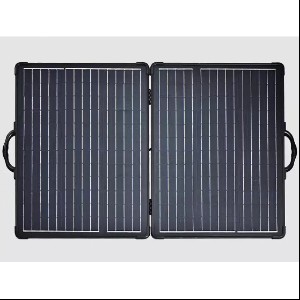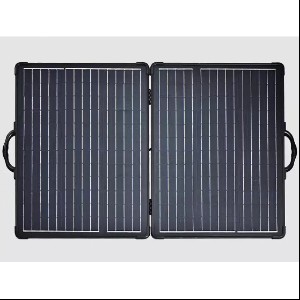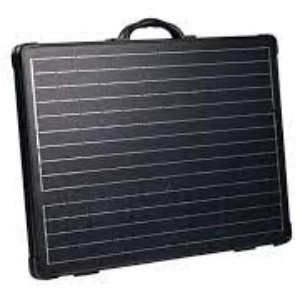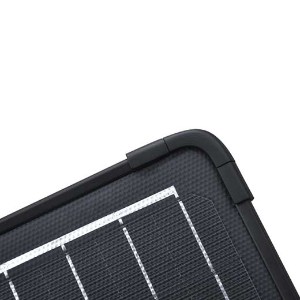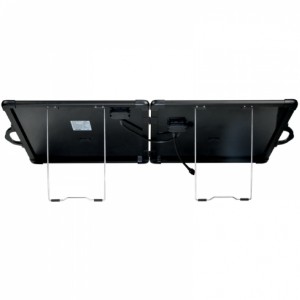 £

289
Options:

Quantity: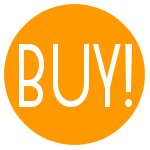 tell me more
BACK IN STOCK
Lightweight, portable, waterproof and efficient - this 200W folding briefcase solar charging kit is perfect for trickle charging 12V batteries for caravans, motorhomes or boats for medium usage (such as LED lighting, small TV, water pump, phone charging).
We use high-quality monocrystalline A-grade solar cells, and encase them in a protective frame. The adjustable aluminium stand allows for optimum charging efficiency and the heavy-duty magnetic handle complete the durable strength of this briefcase module.
The 15A waterproof MPPT solar charge controller (Tracer 3096BP) is fully automated and comes with all the necessary protection functions. The kit comes with 4m of cable (with inline fuse), and heavy-duty crocodile clips for easy connection to your battery (if you do not require battery clips for your battery - simply snip them off and add some appropriate size ring terminals from our 'Cable and Connectors' section).
This kit comes with a premium protective case made with a layer of foam which prevents any damage to the frame and glass for storage when not in use.
Solar Panel Specifications:
Peak power Wp: 200W
Voltage at peak power Vmp: 19.8V
Voltage at peak power Voc: 23.4V
Short circuit current: 10.71A
Dimensions (folded): 800 x 685 x 50mm
Dimensions (unfolded): 800 x 1370 x 25mm
Enclosure: IP65
Weight: 9.5kg
Warranty: 1 year (10 year output guarantee)
This kit is NOT suitable for Gel batteries.