EXISTING PV - PWM Controller with Cables Package for PV Panels up to 60W
12V PACK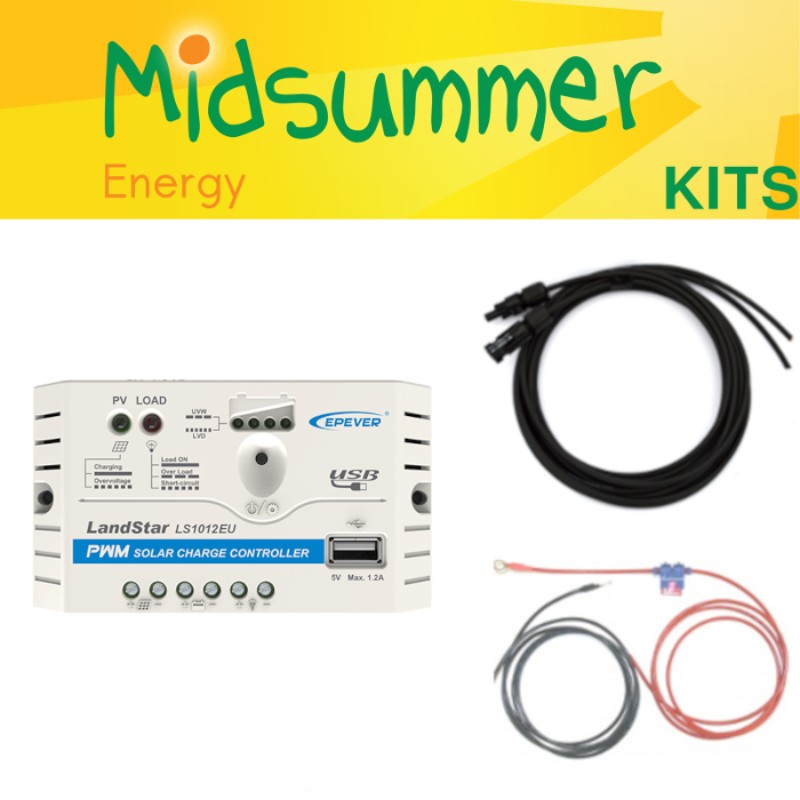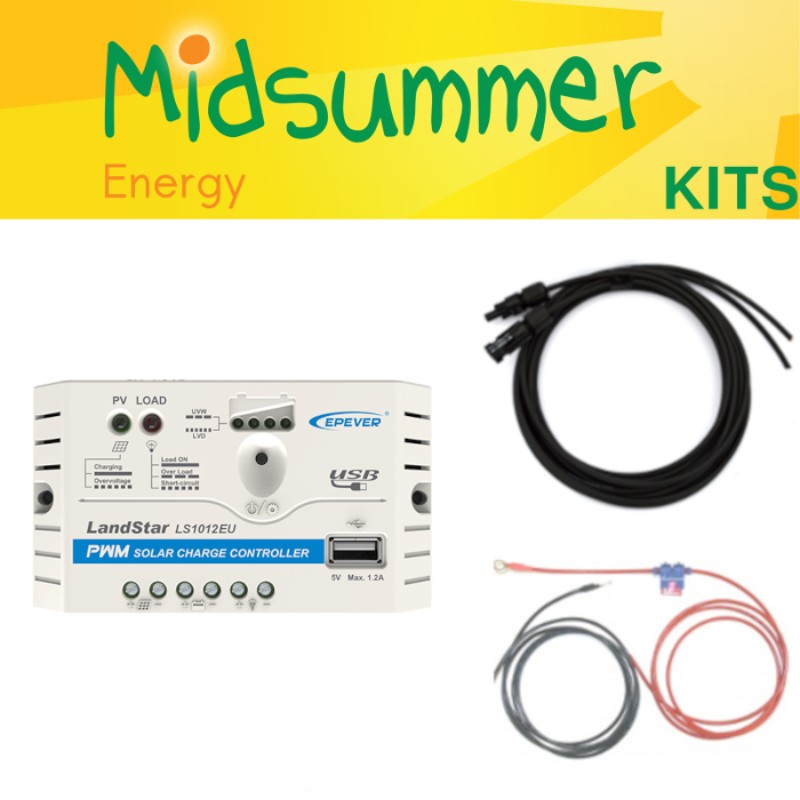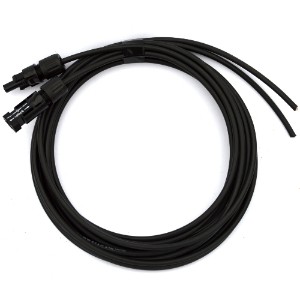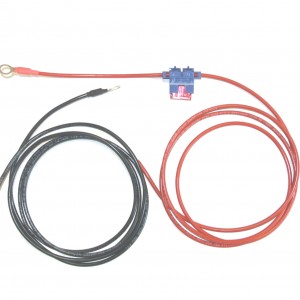 £

31
Options:

Quantity: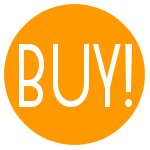 tell me more
ONLY SUITABLE FOR 12V SYSTEMS WITH:

Monocrystalline/Polycrystalline PV Panels: 5W-60W
Battery Voltage: 12V DC
Solar Panel Voltage Open Circuit: 30V DC
This PWM solar controller and cables package is suitable for 5W-60W polycrystalline or monocrystalline solar PV panels to safely charge a single 12V battery.

This Extras Pack contains:
5A EPEver PWM Solar Charge Controller - with USB ports - LS0512EU
1.5m 2.5mm2 5A Fused Harness

Pair of 3m solar cables with MC4 connectors (choose different lengths of 5m, 7m or 10m)
This BRAND NEW LS0512EU model is a simple PWM controller that includes a 5V USB terminal output for charging mobile phones, fans and other small electronic items. This compact regulator packs some great features not normally available on such a little device.
Features
High efficiency PWM charging - increasing battery lifetime and improve solar performance
Use MOSFET as electronic switch, without any mechanical switch
Intuitive LED indicators showing battery voltage status
USB Output port: 5VDC/1.2A
Temperature compensation
Electronic protection: over charging & discharging, overload, and short circuit
Battery reverse polarity protection
Industrial grade design
MAX solar input at 60W (12V)
To connect this kit to your 12V system you will need suitable cables. We provide two x 3m cables with MC4 connectors on to enable you to connect the panel to the regulator. We also provide a suitable 1.5m 5A harness to connect the regulator to your battery bank.
If your looking for a suitable mounting solutions please check out our mounting page.
If you need a solar panel, our recommended panels with this PWM-5A-PACK: