Bespoke Solar Panel Pole Mount - Large panels
Pole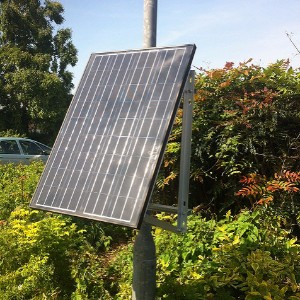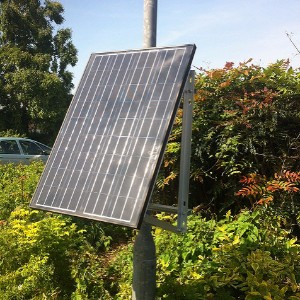 £

135
Options:

Quantity: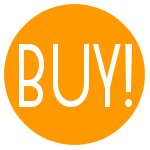 tell me more
We've been making bespoke mounting solutions for years for a wide variety of applications and solar panels. One that we've found hard to come by as an "out of the box" solution is a variable pole mount system suitable for trees, lamp posts, signposts and anything that's pole-like!

Our solution utilises a combination of various mounting structures we supply as wholesalers, an hour or so in the workshop and this is the result. A sturdy aluminium frame combined with a couple of steel cable ties and our standard panel clamps. We can design them to suit your specific need and it's fully customisable - both black and silver clamps are available for a range of panels between 30-50mm. Please let us know your panel dimensions prior to purchasing.
If you have any further requirements or questions please get in touch.
Please contact us when ordering so we can be sure to supply you with the correct-sized frame clamps and colour that matches your solar panels.
We can supply many other configurations of mounting system, so please ask for a quote if you need something unusual.