Tiled / Slate Roof Mounting Kit (2 Solar Panels)
Building Roof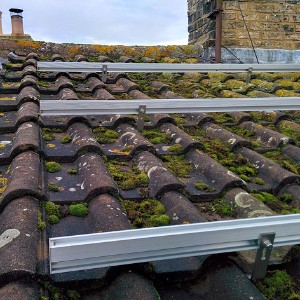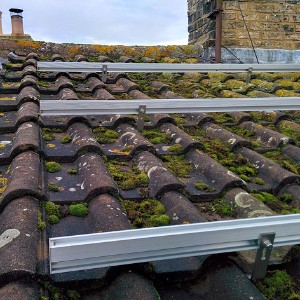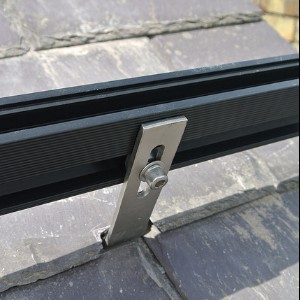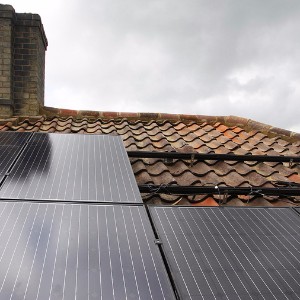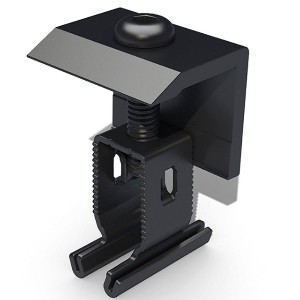 £

99
Options:

Quantity: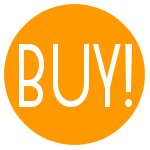 tell me more
Our German enigneered PV roof mounting kit from Renusol to suit any roof type. We've done hundreds of our own installations in the UK and have settled on the this incredibly versatile kit as our favoured line. It's lightweight, flexible and suitable for virtually any roof due to it's wide variety of roof hooks and panel clamps. It's also easy to install and modular, meaning you can add to your array in future.
Firstly, a few tiles are removed where the hooks need to be placed, these are then screwed directly to the beams / trusses / rafters under the tiles and the tiles replaced. Read the Installation Guide to help visualise your solar array.
You will need to choose from the drop-down Options available below the price:
Orientation: Portrait / Landscape
Roof Type: Concrete Tile / Flat Tile / Slate
Colour of Panel Frame: Black / Silver
The kit contains:
Appropriate lengths of rail

Panel end clamps (4 x portrait / 8 x landscape)
Panel mid clamps (2 x portrait only)
Plastic rail end caps (4 x portrait / 8 x landscape)
Roof hooks including fixings (6 x portrait / 8 x landscape)
Instructions (available as PDF)
We base all of our mounting kits on a SINGLE ROW. If you have different requirements, please get in touch.
We can supply many other configurations of mounting system, so please ask for a quote if you need something unusual.