Powering Remote Instrumentation in the Antarctic
The British Antarctic Survey often need to power remote instruments a long way from the nearest mains electricity connection!
These particular instruments are used to measure ozone. The ozone monitor draws around 5W when it is on, and the data is logged by a small, very low power computer that also acts as a control box telling the ozone monitor when to sample.
In the winter it will only switch on for 2 hours every three days - but sampling will be nearly continuous in the early spring. A heater is needed at times to prevent the inlet tube freezing - it draws another 5W.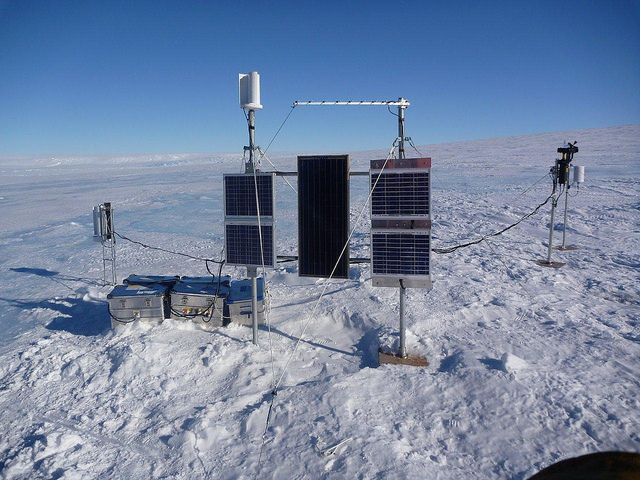 Photo: Antarctic data logger powered by solar, British Antarctic Survey.
A Kyocera 40W solar panel is used to provide power in the summer months, but in the winter the sun is below the horizon for three months, so a Forgen wind turbine is used to provide additional power.
Solar Powered Nissen Huts for the UK Antarctic Heritage Trust

Midsummer Energy was asked to design, integrate, and supply the UK Antarctic Heritage Trust with an upgraded solar kit to work in all weather conditions, for the staff accommodation at Base A, Port Lockroy on Goudier Island - the first permanent British base to be established on the Antarctic Peninsula.

Read more on the Victron Energy Blog Page: Antarctic Station enjoys Solar Power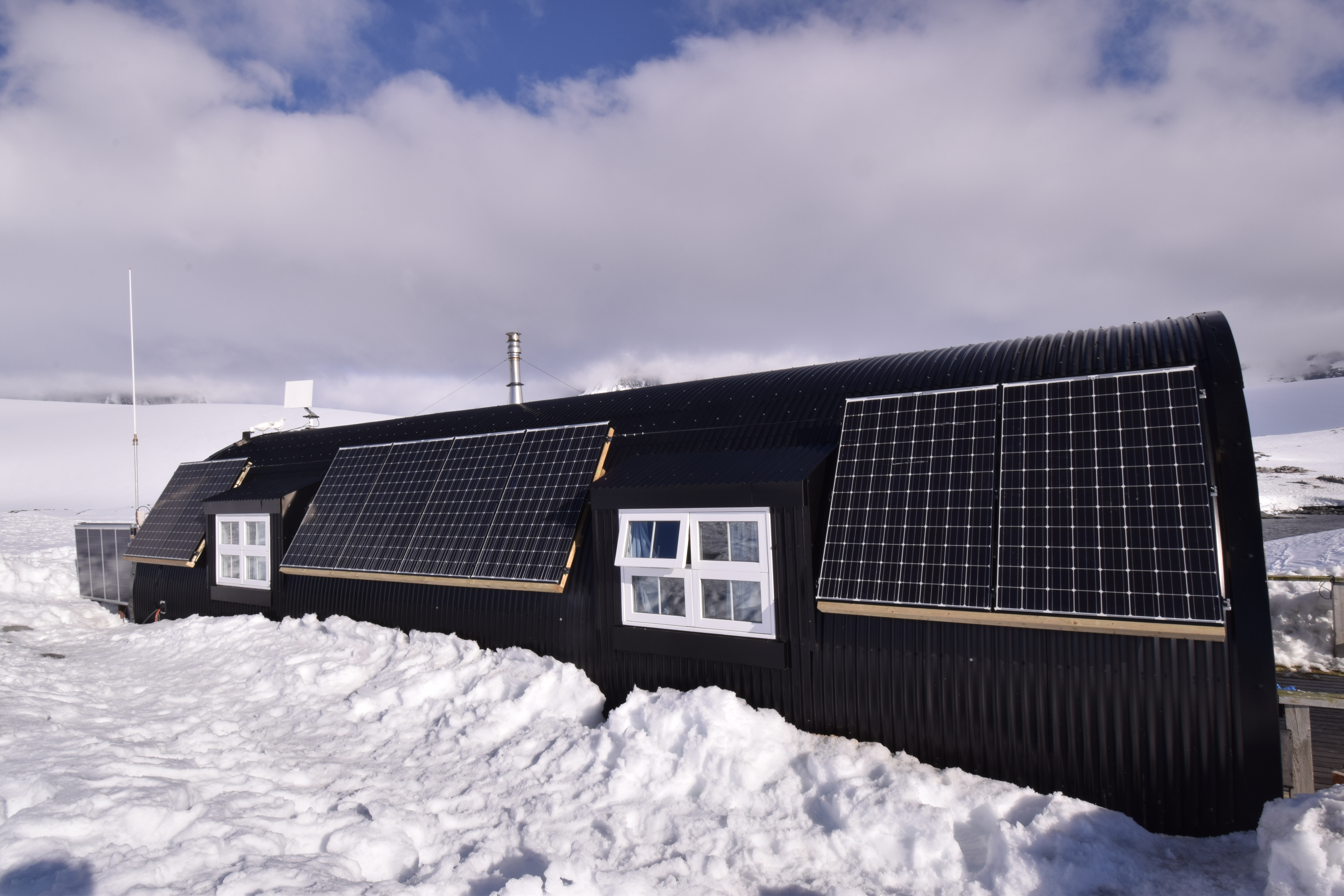 Photo: Panasonic HiT Solar Panels with maximum Tilt to prevent wind loading and snow build up that may adversely affect the output of the solar panels. They still require the staff to shovel away the snow in-front of them, from time to time. (Supplied by UKAHT)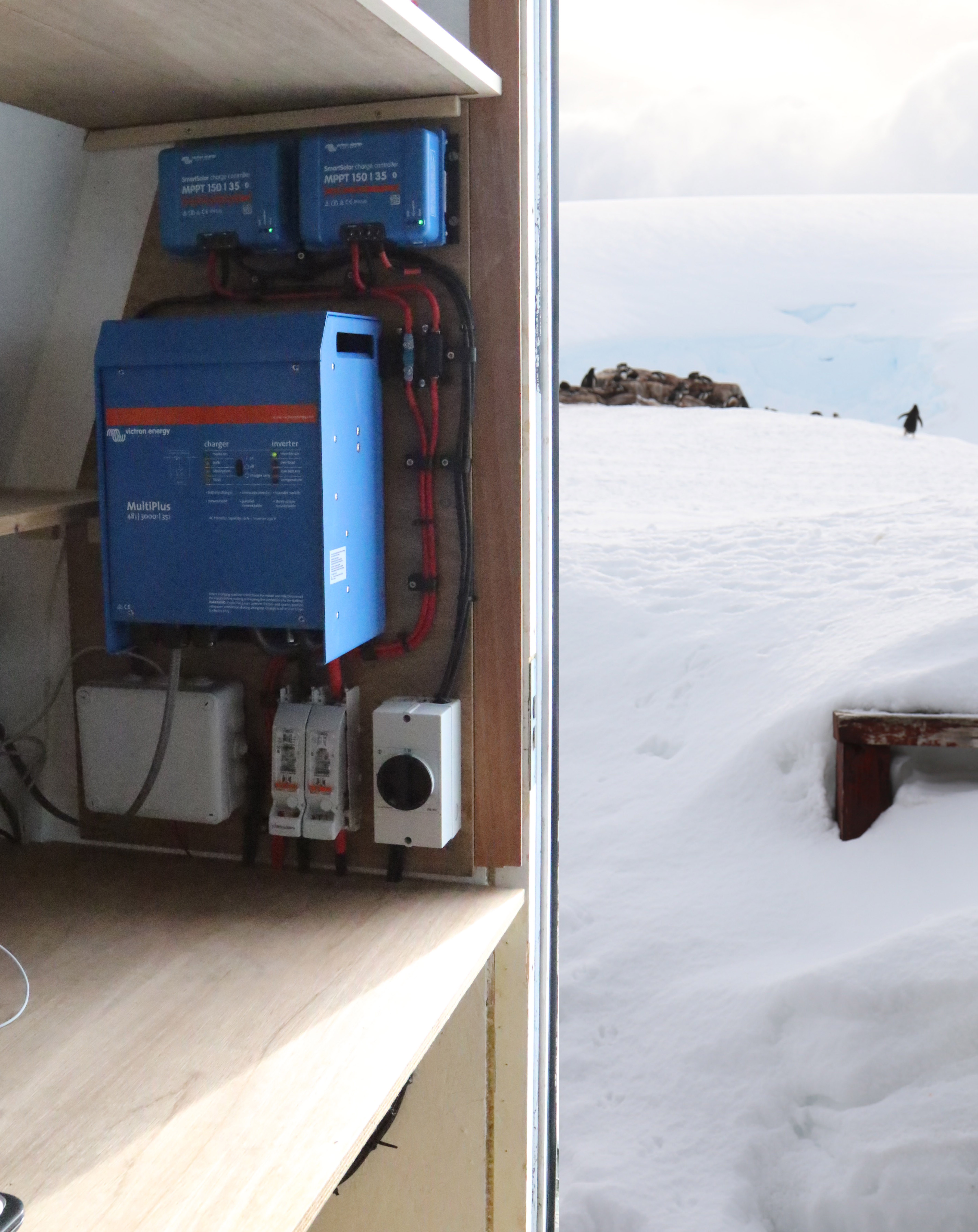 Photo: A glimpse at the inner workings of the Victron Energy Multiplus, SmartSolar MPPT controllers and fusing inside the Nissen Hut, with a friendly neighbour wandering off into the distance. (Supplied by UKAHT)