Sterling Lead-Carbon AGM Deep-Cycle 12V Battery - 118Ah (C20)
12V Sterling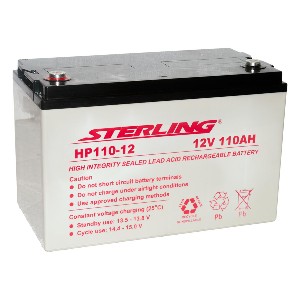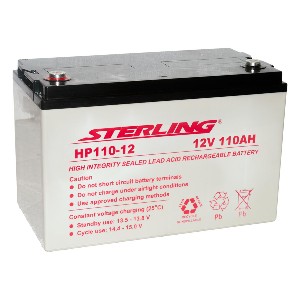 £

239
Quantity: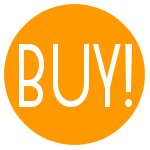 tell me more
This Deep Cycle AGM range with Plus Carbon Technology from Sterling has excellent recovery from deep-discharge, and is multipurpose in constant float or cyclic usage - making it ideal for off-grid applications.

AGM stands for Absorbent Glass Mat. In these batteries the electrolyte is absorbed into a glass-fibre mat between the plates by capillary action. AGM batteries are more suitable for short-time delivery of very high currents (engine starting) than gel batteries.
Features:
Sealed construction: Sterling's unique construction and sealing technique ensures no electrolyte leakage from case or terminals.
Electrolyte suspension system: all HPC series batteries utilise Sterling's unique electrolyte suspension system incorporating a microfiber glass mat to retain the maximum amount of electrolyte in the cells.
Control of gas generation: the design of HPC series batteries incorporates the very latest oxygen recombination technology to effectively control the generation of gas during normal use.
Valve regulated design: equipped with a simple safe low pressure ventilating system which releases excess gas and automatically reseals should there be a build up of gas within the battery due to severe overcharge. (NB: DO NOT charge the battery in a sealed container).
Specifications:
Nominal rated voltage: 12V
Nominal capacity (C20): 118Ah
Float design life at 20°C: 5 years
Dimensions: 330 x 173 x 212 mm
Weight: 31.7 kg
Warranty: 2 years