Victron Blue Smart IP22 Charger 12/30(1) 230V UK
Smart IP22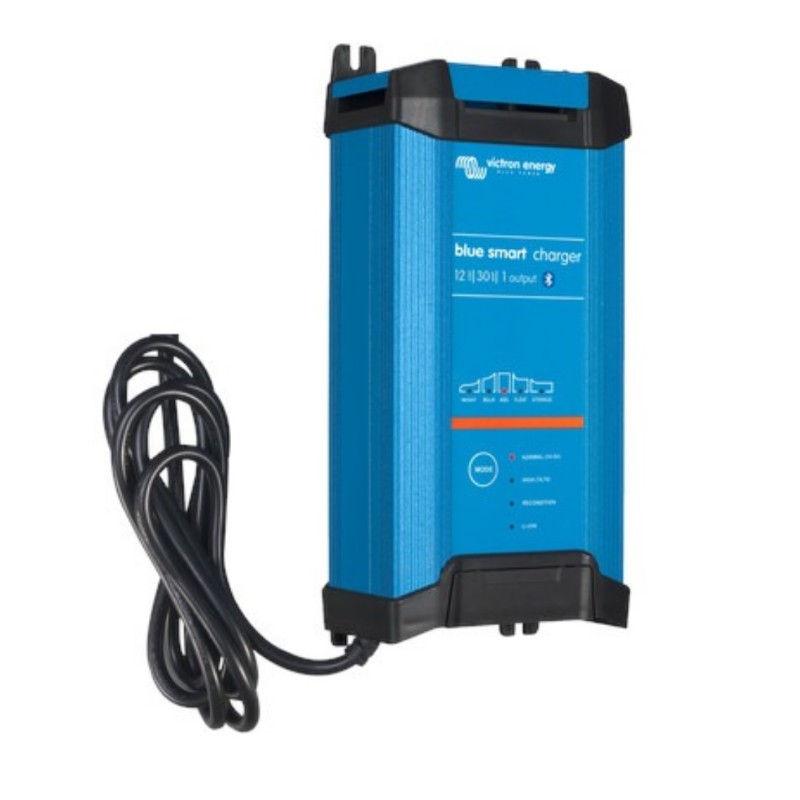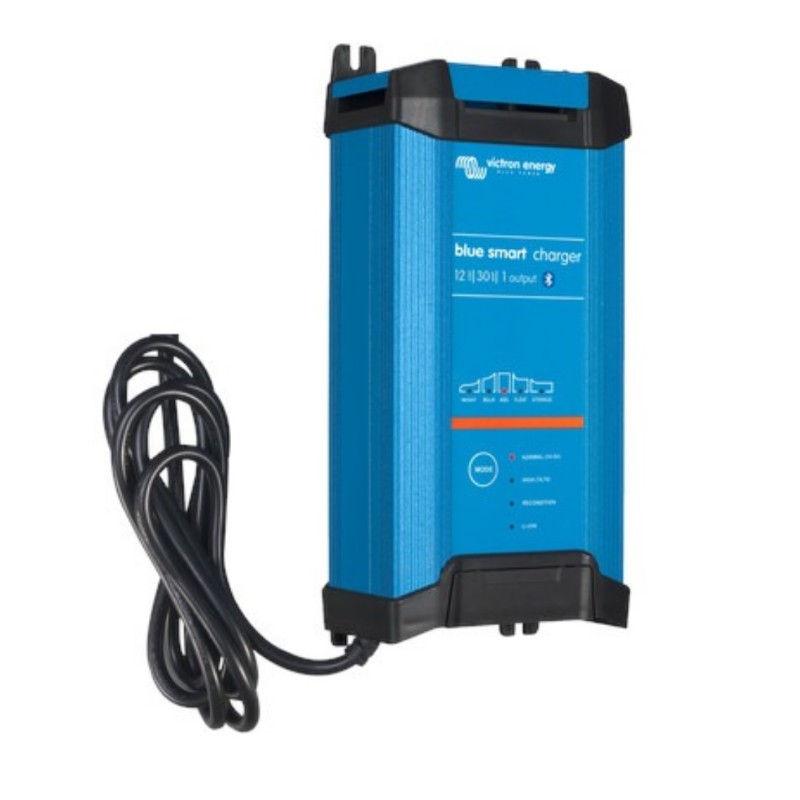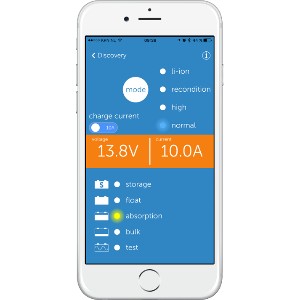 Quantity:

tell me more
WITH UK SOCKET
This very simple universal AC battery charger is a useful addition to any battery system where AC power is available and batteries need to be kept topped up. (We believe solar is the best charging solution, but understand that mains options are required every now and then).
The Blue Smart IP22 Charger is the new professional battery charger with built-in bluetooth. The Blue Smart IP22 Charger can be used on devices in your workshop and on motor vehicles, such as (classic) cars, motorbikes, boats, and camper-vans.
Features:
Bluetooth Smart: the Blue Smart IP22 Charger is the wireless solution to monitor voltage and current, to change settings and to update the charger when new features become available.
High efficiency: with up to 94% efficiency, these chargers generate up to four times less heat when compared to the industry standard. And once the battery is fully charged, power consumption reduces to 0.5W, some five to ten times better than the industry standard.

Adaptive 6-stage charge algorithm: test - bulk – absorption - recondition – float – storage The Blue Smart Charger features a microprocessor controlled 'adaptive' battery management. The adaptive feature will automatically optimise the charging process relative to the way the battery is being used.
Storage Mode: less maintenance and ageing when the battery is not in use. The storage mode kicks in whenever the battery has not been subjected to discharge during 24 hours. In the storage mode float voltage is reduced to 2.2V/cell (13.2V for a 12V battery) to minimise gassing and corrosion of the positive plates. Once a week the voltage is raised back to the absorption level to 'equalise' the battery. This feature prevents stratification of the electrolyte and sulfation, a major cause of early battery failure.
Also charges Li-ion batteries: batteries are charged with a simple bulk – absorption – float algorithm.
NIGHT and LOW setting: when in NIGHT or LOW mode, the output current is reduced to max. 50% of the nominal output and the charger will be totally noiseless. The NIGHT mode automatically ends after 8 hours. The LOW mode can be ended manually.
Protected against overheating: output current will reduce as temperature increases up to 50°C, but the Blue Smart Charger will not fail.
Victron use the highest grade of components, robust and precise manufacturing procedures, and rigorous testing to ensure consistent high quality.

Specifications:
Input voltage range: 180-265V (AC)
Charge Voltage Absorption: 14.4V (12V); 28.8V (24V)
Charge Voltage Float: 13.8V (12V); 27.6V (24V)
Battery Connection: M8 eyelets, crocodile clamps
Protection: IP22 - reverse polarity, output short circuit, over temperature
Dimensions and Weight: See Datasheet
Suitable for most batteries, works well with our BMV-712 Victron Energy Smart Battery Monitor.