Fuse Holder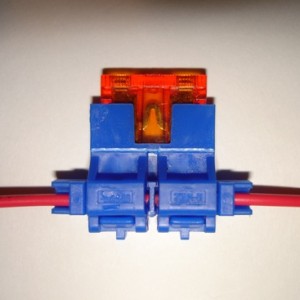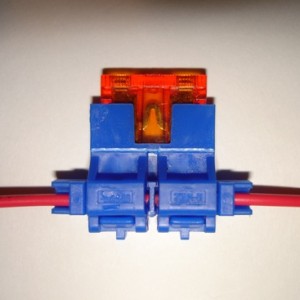 £

1.50
Quantity:

A simple inline fuse holder supplied with a fuse of your choice to fit our 2.5mm2 general purpose cable. Takes standard automotive Blade fuses.

These fuse holders are ideal for fitting between your solar regulator and battery, or on a boat for fusing any circuit that does not pass through the master switch such as the bilge pumps.
To install: simply cut the wire you wish to fuse, insert the ends into the holder and close the lid with the aid of a pair of pliers or vice. Finally insert the fuse.