215W Victron Premium Solar Charging Kit - Expandable
Expandable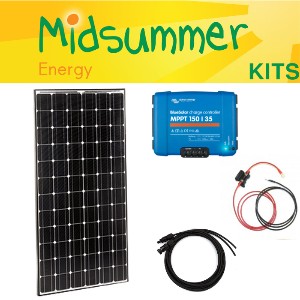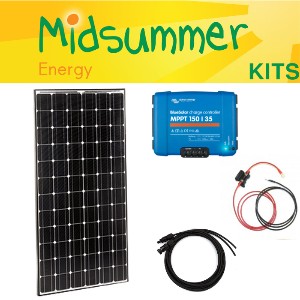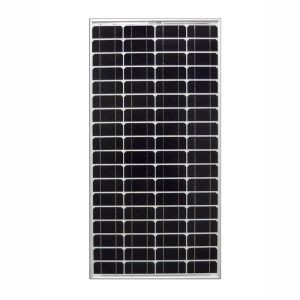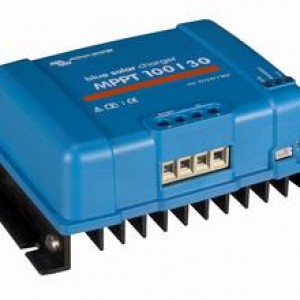 Quantity:

tell me more
With Victron Energy, you buy once, you fit once, and it lasts. This premium solar charging kit with 215W Victron panel (simply add another panel to double the power through the same MPPT controller) are known for their quality as a global brand, exceptional low light performance - and all products come with a 5 year warranty. The 100V 30A MPPT in this kit can take two of these panels in series. Contact us for the expanded kit.

This kit contains:
215W monocrystalline Victron Energy Solar Panel - closest panel in dimensions and output to the discontinued Panasonic 250W panels, at 1580 x 808 x 35mm
30A Victron SmartSolar MPPT solar controller - capable of handling up to 440W (12V)
1.5m 16mm2 40A Fused Harness

Pair of 3m solar cables with MC4 connectors
MPPT
The MPPT regulator from the SmartSolar range, manufactured by Dutch company Victron Energy - one of the market leaders in solar power electronics equipment. The Victron Energy brand is synonymous with quality and reliability - ensuring that this 35A MPPT charge controller is capable of providing significantly more power to your battery bank - which improves battery lifespan and equates to lower power losses in the system.
The MPPT also incorporates in-built bluetooth technology so that you can use your smartphone or tablet as monitor display for your solar power system. Protection measures include battery short circuit, reverse polarity and overcharge protection as well as temperature compensation (using optional temperature sensor) to ensure batteries last as long as they should.
Connections

To connect this kit together you will need suitable cables. We provide two x 3m cables with MC4 connectors on to enable you to connect the panel to the regulator. We also provide a suitable 1.5m 40A harness to connect the regulator to your battery bank.
Electrical
Peak power
215W
Vmpp
37.40V
Voc
45.82V
Impp
5.75A
Isc
6.30A
System
Weight
15 kg
Dimensions
1580 x 808 x 35mm
Product warranty
5 years
Warranty on output
90% 10 years; 80% 25 years
No mounting is included in this kit - please see our mounting page.