Victron Blue Smart IP65s Charger 12/5(1) 230V UK Retail
Smart IP65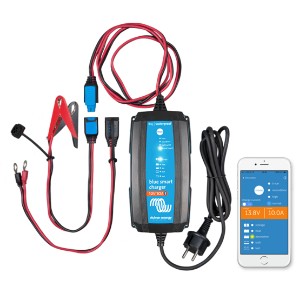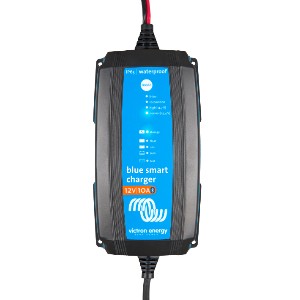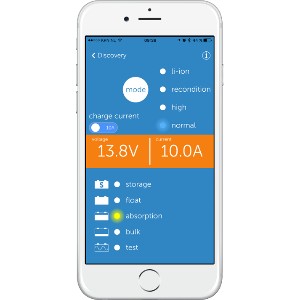 WITH UK SOCKET
This very simple universal AC battery charger is a useful addition to any battery system where AC power is available and batteries need to be kept topped up. (We believe solar is the best charging solution, but understand that mains options are required every now and then).
The Blue Smart charger comes with integrated Bluetooth technology to connect to your smartphone and is ready for 12V or 24V batteries, and in different charging amps - simply choose from the options before you buy.
Features:
Setup and configure, readout of voltage and current on your smartphone, tablet or computer using in-built Bluetooth Smart

7-step smart charge algorithm - with recovery of fully discharged 'dead' batteries




Low power mode to charge smaller batteries

Water-, dust-, and chemical-resistant

Temperature compensation to increase battery life

Automatic power supply function

Either connect clamps or M8 eyelets for battery connection
Victron use the highest grade of components, robust and precise manufacturing procedures, and rigorous testing to ensure consistent high quality.

Specifications:
Input voltage range: 180-265V (AC)
Charge voltage absorption: 14.4V (12V); 28.8V (24V)
Charge voltage float: 13.8V (12V); 27.6V (24V)
Battery connection: M8 eyelets, crocodile clamps
Protection: IP65 - reverse polarity, output short circuit, over temperature
Dimensions and weight: see datasheet
Suitable for most batteries; works well with the BMV-712 Victron Energy Smart Battery Monitor.